When it comes to food in Sicily we are very well prepared, we have unique and special recipes for any occasion and exceptional raw materials. In this article we would like to introduce you to our most popular street foods so that you can try them all.
This is because for those who come to Sicily there is no time to waste because everything is beautiful and must be seen and everything is good and must be tried, so how do you do it? Let us recommend a few things that you absolutely must try.
We're sure you'll love each and every one of these foods and you'll be able to gorge on them while visiting our most beautiful places, take them to our most popular beaches and relax while enjoying the sea. We'll list a few of them here for you to discover... and taste.
---
Sicily street food: Arancine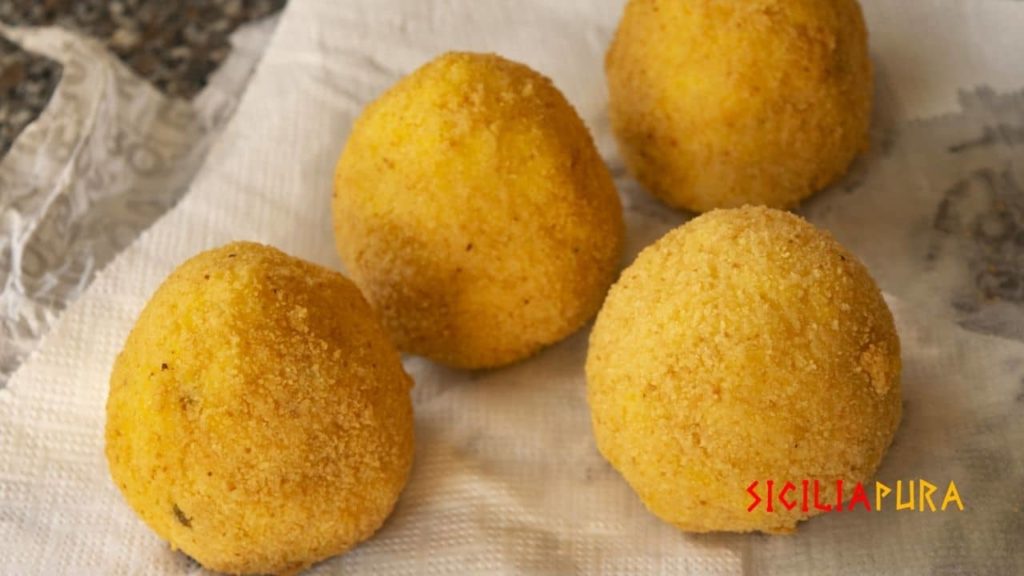 ---
Sicilian arancine, also known as arancino, are beautiful and delicious. This special recipe has been exported all over the world and is typical Sicilian street food! You can eat it anywhere and enjoy the pleasure of a unique and special flavour.
Did you know that this delicious traditional Sicilian dish pays homage to the orange tree and Mount Etna and that it was invented by the Arabs? If you want to discover some other curiosities and finally understand whether you say arancina or arancino, we recommend our guide.
---
Sicily street food: Cannolo Siciliano
---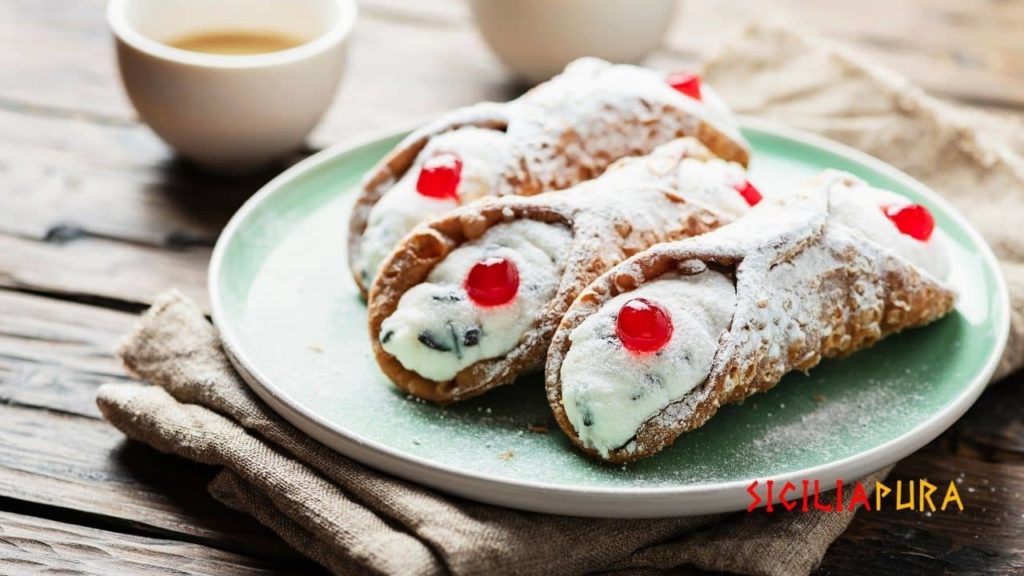 ---
The Sicilian cannolo is truly something unique, a regal dessert that you can find in any self-respecting pastry shop but only here with the precise and inviolable taste of international excellence. Try it at the end of a meal or with coffee as you stroll through the city and discover the true taste of Sicilian pastry.
And if you can't do without it after tasting it, we'll show you how to make it at home using only the finest raw materials.
Sicily street food: Sfincione
---
---
Typically Sicilian and specifically from the Palermo area, sfincione is a must try at all costs. It is a pizza topped with unique ingredients from our territory such as:
Anchovies
Caciocavallo.
Oregano.
Onions.
Tomato.
Don't miss the chance to try our sfincione all over Sicily because it is one of the most popular street foods among tourists and Sicilians.
---
Scaccia
---
The scaccia has ancient origins, it was born in the seventeenth century as a peasant dish that has become today an excellence loved by all. It is a focaccia that we love to stuff with vegetables, cheese, sausage, black olives and prawns.
It is prepared throughout the year, but is most commonly eaten here at Christmas. There are many regional variations, so you can choose the one that suits you best.
This hearty, single dish might be derived from Spanish, but what we do know for sure is that it is delicious and you must try it.
Conclusion
---
Whoever comes to visit us must be able to enjoy real Sicilian food and this means enjoying those specialities that allow us to keep walking and enjoying the landscape, the most beautiful beaches and even the most beautiful city monuments. Let yourself be tempted and enjoy a little tour of authentic Sicilian street food.
---
---